30th Anniversary Passion Play Countdown
Moogerah Passion Play Easter Performance 2023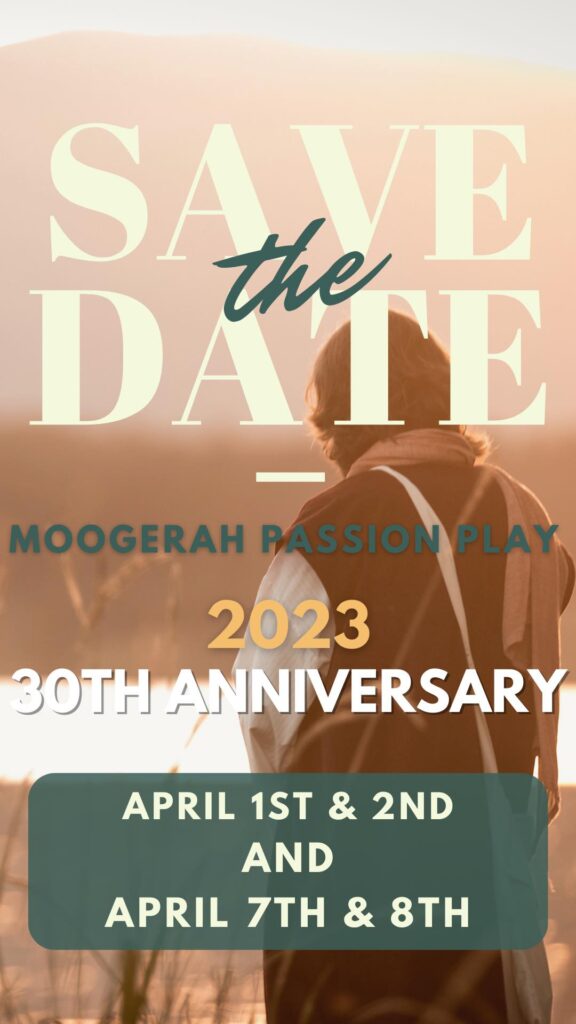 We Hope to see you all for our 30th Anniversary of the Moogerah Passion Play in 2023.
We are now looking for cast and crew support, want to get involved contact us today.
God Bless.
Moogerah Passion Play
Casting Call !!!!
Do you want to be apart of the Passion Play 2023 Performance?
We are calling on all actors and actress (cast) and also behind the scene (crew)!
WE WANT YOU!
CONTACT US NOW! CONTACT US  
Please watch out for further updated on our social media platforms and this website for any changes.
Food is available before, during and after the performance.
Want to Join the Team?
To express your interest, simply click CONTACT page for details…
Please keep in mind that we are all volunteers, so we may not be able to return your enquiry straight away, but rest assured we will.
Moogerah Passion Play
Living Water Road, Lake Moogerah
Moogerah Passion Play
Living Water Road, Lake Moogerah