An introductory note:
The thoughts on this page are designed to inform, and sometimes to challenge. Some stem from issues arising in producing the play. While reading the Bible carefully challenges us, dramatising it causes us to focus more sharply on what is happening.
Individual entries are the responsibility of the contributor.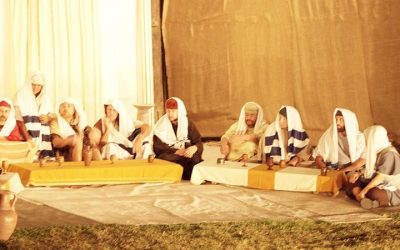 Christian churches celebrate communion regularly. In some denominations it is, as it were, the focal point of services. A common belief is that Jesus instituted communion at the Last Supper. Is this really what happened? The meal Jesus shared with his disciples on the...
read more
Moogerah Passion Play
Living Water Road, Lake Moogerah
Moogerah Passion Play
Living Water Road, Lake Moogerah